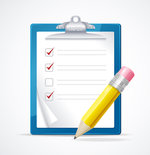 Please note the following order policies governs all Syncpedia.com sales and your purchase acknowledges your agreement of this policy:
Return Policy: Each product includes individual return policies on the product details. If the product page is missing its own return policy section then we offer 100% full refunds or exchanges (if the product is still available) within 30 Days by default. Please note return shipping costs are the sole responsibility of the buyer and we can not refund until we have received the product back. If you need to return a product just contact us, we are friendly and will process it professionally. We also reserve the right to ship any order with signature confirmation at our sole discretion.
Lost Packages: Syncpedia accepts responsibility of packages lost in transit and will refund 100% if we have determined the package is lost. However, packages that show the status delivered in the form of delivery confirmation or signature confirmation will not be refunded until returned to Syncpedia.
No Liability: While we always try to sell quality products, please note that Syncpedia is a retailer but not a manufacturer of  tech accessories. As such we can not accept any liability for manufacturer defects beyond a full refund and can not accept any damage claims from such defects beyond a full refund.
Feel free to contact us with any questions and we look forward to serving you! Thanks for your support.