 
2x EXTREME Quality Silver Thermal Paste for CPU Heatsink - 1g Grease Compound US
124205345655
This transaction is encrypted & secure.

Ships fast from the USA!

See description for return details.
2x EXTREME Quality Thermal HeatSink Compound (1g each)
PRODUCT DESCRIPTION
Offered for sale is 2x Extreme Quality Silver Thermal Paste (1g each syringe) for your computer CPU or GPU. This Silver thermal paste/grease is up to 3x better than the average thermal paste sold. Don't waste your money on an inferior thermal grease - make sure you get a cpu paste that is both durable & long lasting & keeps your CPU cool under heavy load!
How is this thermal grease better than the cheaper thermal grease often sold? This thermal grease contains 45% Real Metal Oxide which allows it to maintain an extremely high 3.05 W/m-K Thermal Conductivity. While other cheap thermal paste products can only maintain stable Operation Temperatures up to 150°C, this paste can handle peak loads up to 340°C!
In addition this paste includes quality thermal ingrediants that do not degrade over time, whereas other extremly cheap thermal pastes a more likely to degrade leading to poorly regulated CPU temperatures. Don't waste your time and instead buy a heatdink compound built to last.
We ship fast from the USA and care about our customers, so purchase with confidence!
COMPARE THE DIFFERENCE!
A lot of Thermal Paste products look alike, but they are vastly different in reality. Compare the specifications of this premium quality silver thermal grease to other poor thermal grease products to see the difference with your own eyes.
We've also noticed a lot of sellers don't actually post the specifications of thermal grease products they are selling, making it impossible to know if you are getting a quality thermal grease or not.
But if you buy from Syncpedia, you don't have to worry, since we are selling a quality product and are giving you all the information you need to make a good purchase decision.
Refer to the full specifications below if you want even more information.
INCLUDED CONTENTS
Included with this sale is:

2x Premium Silver Thermal Paste for your CPUs & GPUs (1g each syringe)
ITEM CONDITION
This product is in new condition:

Brand New in Retail Package
FULL PRODUCT SPECIFICATIONS

Thermal Conductivity: 3.05W/m-K


Thermal Impedance: 0.073 °C-in2/W


Specific Gravity: 2.48 g/cm3


Evaporation: 0.001 %


Bleed: 0.05 %


Dielectric Constant: 5.1


Thixotropic Index: 380+/-10 1/10mm


Moment Beared Temperature: -50~280°C


Operation Temperature: -30~240°C, peak up to 340°C


Metal Oxide: 45%
ABOUT SYNCPEDIA™
Syncpedia has sold thousands of electronics products & accessories like this item. We ship fast and strive to make your shopping experience flawless, so purchase with confidence! If you have any questions don't hesitate to ask.
FAST SHIPPING

We know you want your item fast, so we ship it fast! We are standing by ready to process your order.
We always strive to ship orders as quickly as possible and to make your transaction fast and easy.
RESPONSIVE COMMUNICATION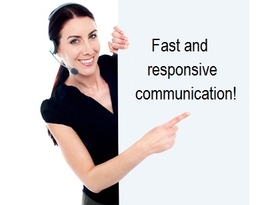 We know you want to know your order status so we: Upload tracking information quickly & respond rapidly to questions. We won't keep you waiting!
SOLD FROM THE USA!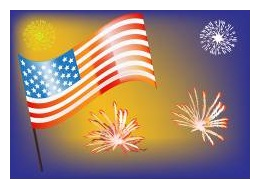 Syncpedia is a US Company and ships direct from the USA. We ship fast and strive to make your shopping experience flawless.
Not only will you receive your order faster because we are located closer to you, but also we maintain high quality standards in the products we sell & you can feel good about supporting a growing US business.
Feel free to contact us if you have any questions, and thanks for your support!
TRANSACTION POLICIES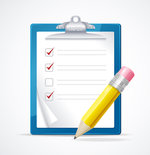 Please note the following listing policies govern the sale and your purchase acknowledges your agreement of this policy:
Return Policy: We offer 100% full refunds or exchanges (if the product is still available) during the return period window listed in the return policy section of this page. Please note return shipping costs are the sole responsibility of the buyer and we can not refund until we have received the product back. If you need to return a product just contact us, we are friendly and will process it professionally.
Delivery & Lost Packages: Syncpedia accepts responsibility of packages lost in transit and will refund 100% if we have determined the package is lost. However, packages that show the status delivered in the form of delivery confirmation or signature confirmation will not be refunded until returned to Syncpedia. We also reserve the right to ship any order with signature confirmation at our discretion.
No Liability: While we always try to sell quality products, please note that Syncpedia is a retailer but not a manufacturer of products. As such we can not accept any liability for manufacturer defects beyond a full refund and can not accept any damage claims from such defects beyond a full refund.
Feel free to contact us with any questions and we look forward to serving you! Thanks for your support.
Data sheet
Brand

Unbranded

Type

Thermal Compound

Material

Silicone

Color

Silver

Country/Region of Manufacture

Unknown

Custom Bundle

No

Manufacturer Warranty

None

Packaging

Syringe