 
Jaton nVidia 6200 256MB Video-338PCI-LP DMS-59 PCI Video Card Barely Used & Fast
124813328961
This transaction is encrypted & secure.

Ships fast from the USA!

See description for return details.
Jaton nVidia 6200 256MB Video-338PCI-LP DMS-59 PCI Video Card Barely Used & Fast
PRODUCT DESCRIPTION
Offered for sale is a Jaton nVidia 6200 256MB PCI Video Card (Part Number: Video-338PCI-LP). This card features is full profile and includes a small profile bracket. Included is a DMS-59 to VGA Adapter. It is very durable as it has a fanless heatsink, so no need to worry about a fan dying and taking your video card with it! Box was opened but looks barely used.
Product Details:
Graphics Engine: NVIDIA GeForce 6200
Interface Type: PCI
API Supported: DirectX 9.0
RAMDAC: 400 MHz
Max Resolution Details: 2048 x 1536 at 60 Hz
Bus Width: 64-bit
Ram & Technology: 256MB DDR SDRAM
INCLUDED CONTENTS
Included with this sale is:

1x Jaton nVidia 6200 256MB Video-338PCI-LP DMS-59 PCI Video Card


Retail Box


DMS-59 to VGA Cable Adapter


Intructions


Driver CD


Small Profile Bracket

ITEM CONDITION
This product is in excellent working condition:

Used but in excellent working condition
ABOUT SYNCPEDIA™
Syncpedia has sold thousands of electronics products & accessories like this item. We ship fast and strive to make your shopping experience flawless, so purchase with confidence! If you have any questions don't hesitate to ask.
FAST SHIPPING

We know you want your item fast, so we ship it fast! We are standing by ready to process your order.
We always strive to ship orders as quickly as possible and to make your transaction fast and easy.
RESPONSIVE COMMUNICATION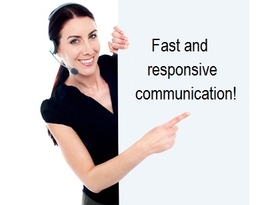 We know you want to know your order status so we: Upload tracking information quickly & respond rapidly to questions. We won't keep you waiting!
SOLD FROM THE USA!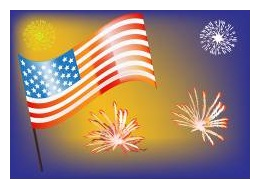 Syncpedia is a US Company and ships direct from the USA. We ship fast and strive to make your shopping experience flawless.
Not only will you receive your order faster because we are located closer to you, but also we maintain high quality standards in the products we sell & you can feel good about supporting a growing US business.
Feel free to contact us if you have any questions, and thanks for your support!
TRANSACTION POLICIES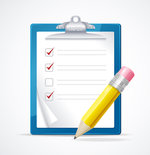 Please note the following listing policies govern the sale and your purchase acknowledges your agreement of this policy:
Return Policy: Please note due to the technical nature of this item and the skills required to install the CPU we can not accept refunds on this item. Please only purchased if you are qualified to install it and plan to keep it.
Delivery & Lost Packages: Syncpedia accepts responsibility of packages lost in transit and will refund 100% if we have determined the package is lost. However, packages that show the status delivered in the form of delivery confirmation or signature confirmation will not be refunded until returned to Syncpedia. We also reserve the right to ship any order with signature confirmation at our discretion.
No Liability: While we always try to sell quality products, please note that Syncpedia is a retailer but not a manufacturer of products. As such we can not accept any liability for manufacturer defects beyond a full refund and can not accept any damage claims from such defects beyond a full refund.
Feel free to contact us with any questions and we look forward to serving you! Thanks for your support.
Data sheet
Brand

Jaton

Chipset Manufacturer

NVIDIA

Chipset/GPU Model

NVIDIA 6200

Memory Size

256 MB

Compatible Slot

PCI